Who is shaping the future of sex? Here's 3 women to watch
I've noticed this funny thing lately. Just by telling people what I am researching (sex), I give them permission to talk about it. Which is a relief for all of us, and according to science, the key to having great sex (yes, communication).
But it's hard to talk about sex. Until someone starts talking about it. And then, everyone is ready to talk about it.
Why?
For most of us, some combination of our upbringing, the lack of sex ed in school, religious beliefs and the media's manufactured ideas (rules) about sexuality mean well into our 30s, 40s, 50s and beyond we are unable to initiate an open conversation about sexuality…It's like we all forgot that sex happens to all of us. Like we forgot that sex is how we all got here.
So how did we get… well, here?
When I began the Future of Sex podcast I was curious to unpack this social stigma. I wanted to know how our current beliefs around sexuality are affecting us now, and how they play a part in our future? How will our attitudes toward sex influence the sort of innovations we create, invest in and use…
…and how will technology impact sex?
I have had some amazing conversations with leaders in this field like Dr Tammy Nelson, Jacqueline Hellyer and Dr Marty Klein.
Also, happy surprise!
I am meeting another sort of trailblazer in the field. The conventional 'sexpert' credentials they hold are as good as you and I. Women who are bold enough to speak when it makes others uncomfortable, to recognize the pointlessness of shame culture holding us down (and are ready to move the hell on).
Three of the guests who feature in the two-part Future of Sex podcast— Overcoming Shame and Taboo episode (released this week) who you should know:
1. Miki Agrawal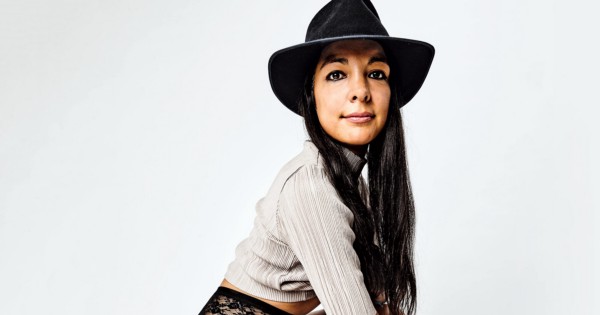 Miki is no stranger to taboo. She owns companies in the pee, poop and period space, and she isn't even making toilets.
As CEO and Founder Thinx, Icon and Tushy she simply cannot be shy around what most of us think of as 'forbidden' topics of open conversation.
Thinx, her period-proof underwear company is currently battling San Francisco's transit system BART to be able to mention the word "pussy" in their ads (as Donald Trump can).
Her partner, Andrew, writes candidly about the pregnancy taboo we don't talk about.
In our interview (airing this Tuesday) she told me:
"The minute you start talking about something confidently, like periods or sex, it gives permission to others to do the same. The minute you start talking about it with shame, sheepishness or attitude, then it makes other people feel uncomfortable."
2. Cindy Gallop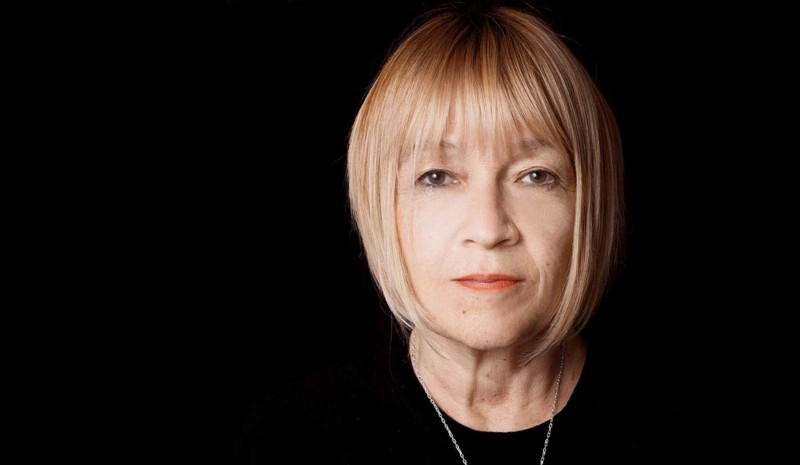 In 2009, Cindy Gallop uttered the words "come on my face" six times on the TED stage. Cindy herself says she has become the unlikely champion of 'social sex' (which is pro-porn, pro-sex, pro-knowing the difference) through personal experience.
"There is an entire generation growing up that believes that what you see in hardcore pornography is the way that you have sex."
Cindy is now actively campaigning for an alternative to porn as the default sex education. She is crowdfunding The Social Sex Revolution on ifundwomen.com to make it easier to talk about sex, to "build a whole new category online — social sex — to normalize sex; promote good sexual values and behavior; help drive better relationships and better lives; and ultimately make the world a better and happier place."
She recalls the time she had lunch with Larry Flynt, who gave her some advice she never forgot
"He said 'I never thought of myself as a pioneer because I never thought I was doing something wrong…' and I realized, that's how we all bring sextech out into the broader business and tech world."
In the podcast Cindy explains how changing the social narratives around sex is no easy task, in fact it's extremely difficult with vendors, hate mail and 'normal' business suppliers denying their services. Ultimately her message is resolute, the future (of sex) is female.
"It is my observation the most innovative, disruptive things in sex tech today are coming from women. Because we are finally owning our sexuality. And finding really innovative ways to leverage it. As I like to say, women challenge the status quo because they are never it."
3. Laureen HD
If sex is uncomfortable for us to talk about, the one thing that could be most uncomfortable to talk about is sexually-transmitted diseases (STIs). One bad ass woman working to turn that around is Laureen HD.
Despite 1 in 2 Americans having an STI in their lifetime, the loneliness accompanied with an STI diagnosis and social stigma can lead people to depression, and even to stop living life.
Instead of focusing on the negative, Laureen HD was inspired to create a YouTube channel to start an open conversation about the diagnosis, share information and reach others struggling with herpes.
"There's this stigma around it that defines herpes positives as people that are promiscuous, irresponsible, meaning they are not using protection or dirty. They feel very lonely. That doesn't empower them to protect others. When you are able to talk about it you can protect others.The stigma affected me for a couple of years and it shouldn't affect anyone. That's why I started this channel, And so far so good, the response has been really great.
What I learned through my channel, people are really hungry to talk, they don't know how to initiate the conversation. Last year I did a project called Can I Ask You A Question…over 100 people stopped by [a table in a NYC park] and were like what's your questions? Just like that we talked about genital herpes and the perception of virus vs stigma. No one walked away saying 'no, I don't want to talk about this."
I believe it's important to shine a light on pioneering perspectives that encourage openness. The effects of our current taboo culture are vast; from knowing how to talk to your children about sex in a healthy, open way, to how to talk to your partner, a lot of us are left in the dark twiddling our thumbs and feeling …awkward.
I've spoken to many people whose inability to have a normal conversation about sexuality has led them to lead less authentic lives, suffering from shame, depression, a feeling that something is wrong and a lack of knowing where to turn without feeling embarrassed.
As we look toward our future, I am determined to keep busting through the shackles of shame that keep us quiet, and to join Miki, Cindy and Laureen's voices in starting to normalize a perfectly normal conversation.
Get ready to listen to The Future of Sex Podcast — Beyond Shame and Taboo, subscribe on: