Event Report: Login Festival — Lithuania Edition
"It is no use keeping topics like sextech in the shadows, or letting the media dictate a story of fear, panic and creepiness that keeps our collective heads in the sand," said FutureOfSex.org CEO, Bryony Cole about her recent appearance at Login Technology Festival in Lithuania. The event is one of many conferences and events that Future of Sex is participating in, with the aim of inspiring an interest in the revolution of the sextech industry.
The Future of Sex is on a mission to stimulate conversation and have "a more open, less judgemental, less shameful culture around sex". Their international program of hackathons which recently kicked off in Australia, followed by Singapore, produced a range of new sextech startups tackling challenges that run the gamut of human experience from public policy, education and health and wellbeing, to intimacy and relationships, consumer products, pleasure and entertainment. Many of these new startups are dedicated to aspirational goals, including:
Improving the sexual experiences of people living with disability, opening up avenues for intimacy for 'the invisibles' of society
Devising creative, educational and open platforms to share information about sexual health and wellbeing in both urban and rural areas in such a way that it reduces shame and taboo
Preparing the next generations for a sex positive future
Bringing busy couples closer together and encouraging intimacy through through technology.
The Future of Sex is working to open up conversations about sexual education, health, fostering relationships, the importance of consent and pleasure.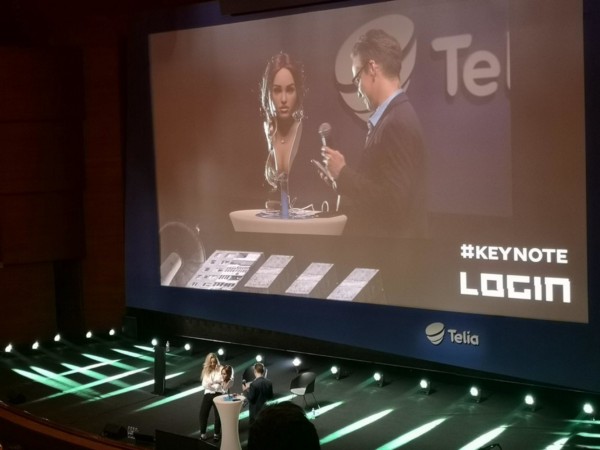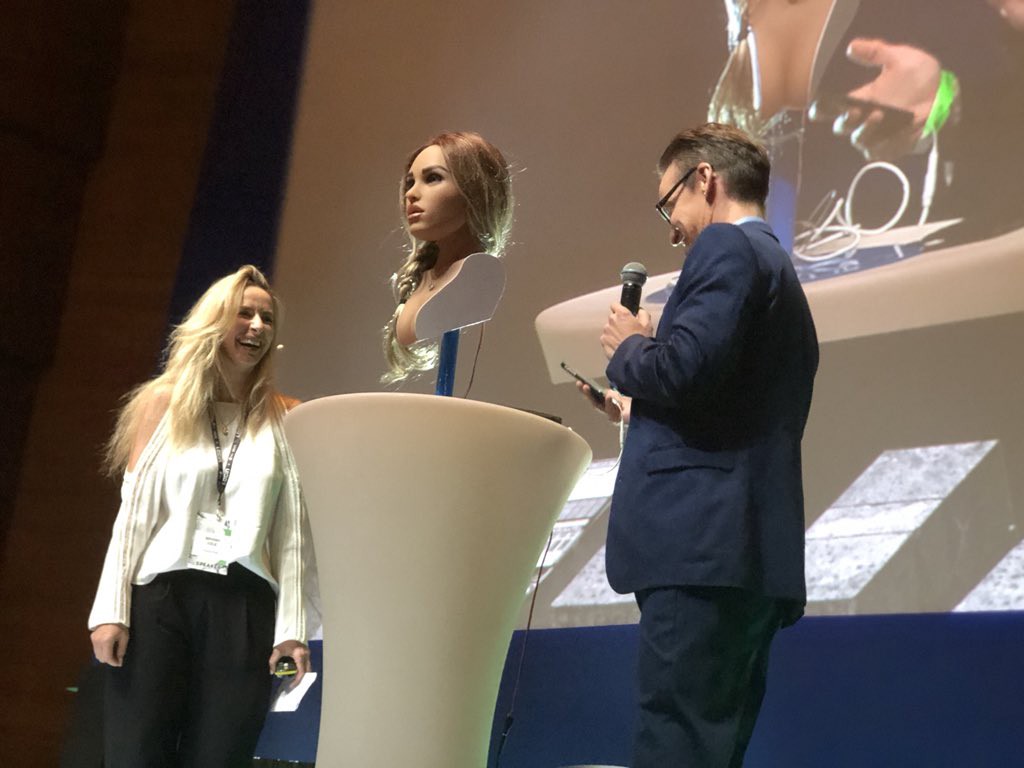 Lithuania's Login Technology Festival is the largest innovation festival in the Baltic Region which explores how technology can be used in a professional innovation climate to expand, protect and modernise businesses. The event encourages participants to explore unique industries, such as the sextech industry and to think "outside of the box" of conventional logic. Login Festival provided the Future of Sex with the opportunity to not only initiate conversation about the recent emergence of artificial intelligence sex dolls, such as Harmonyx — but to interview Harmony herself.
The interview provided the audience with an insight into how Abyss Creations' founder, Matt McMullen's dolls operated, and the nature of the Artificial Intelligence employed in these dolls.
The interview opened with Bryony introducing Harmonyx and asking her some opinion-based questions like, "What is your favourite kind of music?". Harmonyx was also asked deeper and more feeling-based questions like, "How does that music make you feel?", and "What is the first moment you wondered whether you were real?". These questions, which often triggered nervous laughter from the audience, showcased just how challenging the realities of artificial intelligence and sex robots — literally the intersection of sex and tech — remains even for curious and passionately interested participants.
As part of the interactive nature of the presentation, the floor was then opened to the audience to ask questions, directed to either Harmonyx or her creator, Matt McMullen. The questions covered a multitude of different topics ranging from sex, to how AI operates in different circumstances and Harmonyx's thoughts on Lithuania.
One interesting question elicited an unexpected response: "Would you rather date humans or robots?" Harmonyx responded with, "First, I would like to get to know you a little better".
Matt McMullen explained that the answers generated by the AI are dependent on the personality selected by the customer, which is completely customisable.
One interesting question elicited an unexpected response: "Would you rather date humans or robots?" Harmonyx responded with, "First, I would like to get to know you a little better".
For the Login Festival interview, McMullen explained that had "turned her sexuality all the way off, because sometimes she'll say stuff that's inappropriate, and this is not the time and place for that. I also turned her 'talkative' down, because then she won't interrupt as much. And I turned her sense of humour way up, which is probably why she's coming back with some of those semi-snarky answers."